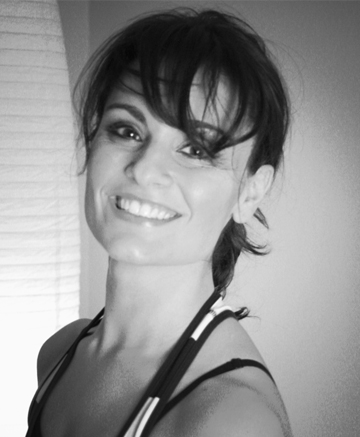 Danielle
Danielle
Danielle has practiced yoga for over 12+ years but it was a series of difficult life events beginning in 2013 that taught her what the practice meant off the mat. As her physicality, relationships, career, and home deteriorated, Danielle was left depressed and confused. Persistent physical discomfort, a debilitating depletion of energy, and nagging questions about her purpose lead her – in desperation – to seek relief through complimentary wellness techniques.
She now combines her training in yoga, mind-body connection, and trauma release techniques to help clients navigate personal struggles and life transitions. Classes with Danielle are a combination of Shiva-Rea styled Vinyasa and conscious breath work. She has a passion for creating healing environments that encourage students to harness pain, fears, and vulnerabilities as sources of empowerment.
Danielle earned her RYT 200 yoga instructor certification in 2013 from the Maha Shakti school in Dallas, Texas under the supervision of Amy Johnson and Adri Kyser. She holds additional certification as a Reiki Master and is an advanced practitioner in EmoTrance, Energy in Motion, and Emotional Freedom Techniques (acupressure tapping).